Ed Dai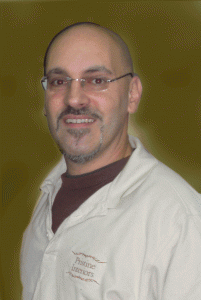 The proprietor of Pristine Interiors, Edward Dai, has been in the renovation field for over twenty years. He is a third generation craftsman specializing in fine finish work within a home's interior. Having worked in different parts of the country, Mr. Dai has gained invaluable experience and a more rounded perspective within the home improvement industry.
Starting his business in the late 1980's, Mr. Dai worked primarily in the Brooklyn Heights area of New York.  Working in this historical neighborhood, Mr. Dai earned a reputation for quality workmanship and the timely completion of his projects.
At the beginning of the millennium and looking for new challenges, Mr. Dai relocated to Las Vegas, Nevada, for five years. Enhancing his skills in the decorative arts, he opened Pristine Painting & Custom Finishes, which later became Pristine Interiors. Due to the growing market for decorative paint and plaster finishes, Mr. Dai chose to specialize in the Venetian plasters. Some examples of these finishes are the Italian Marmarino and Tuscany styles. Mr. Dai has created settings from the dramatic to the romantic, and with a growing portfolio of artistic expressions, he has many different samples to show his customers.
Returning to New York and wanting to maintain a hands-on-approach, Mr. Dai chose to narrow his company's services to his clients. His passion for the arts has led him to continue his pursuit of painting in all its forms as well as the decorative plaster finishes mentioned previously. Also, Pristine Interiors has built a strong client base for their bathroom remodeling and tile installation.  A remodeled bathroom, tiled backsplash, floor or wall has never failed to put a smile on a customer's face. Lastly, organized storage space has become a focal point within today's homes. Listening to his customers' needs, Mr. Dai created: www.closets4you.com – a separate division of his company to provide storage solutions for your home, office or garage.
Mr. Dai has earned degrees in Construction Management from New York University and Financial Management from Manhattan College.  Today he resides in Brooklyn, New York, where he has opened a closet showroom and works with a select group of contractors that have the same core values and beliefs as his own.