Annette Fisher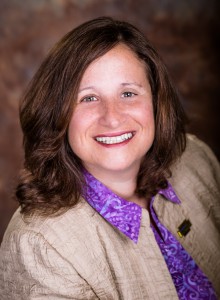 Annette Fisher, CSA
Certified Senior Advisor
Loan Originator
Reverse  Mortgages
Renovation Loans Based On Future Appraised Value
Loan Originator NY & NJ NMLS 67606
Fort Funding, Corp – NMLS 39463
7016 Fort Hamilton Pkwy.
Brooklyn NY 11228
Cell: 347-291-7479
BRESRE Realty Inc.
4210 Surf Avenue
718-513-6002
Brooklyn NY 11224
Real Estate Salesperson
Annette Fisher has been a guest speaker for the Financial Planners Association – NY chapter, The Bay Ridge Community Service Center, St. Charles Jubilee Senior Center,  The Narrows Senior Center, The Glenwood Senior Center, along with many other Community Centers, Law Firms, CPA's., Realtors and other professionals.  She was also the Reverse Mortgage Expert on a Financial Advisory Panel for Senior Expo NY 2009, where 5000 Seniors and Professional Advisors were in search of information.  She was the recipient of  The NYC Region 6, Community Service Award in Recognition of her Hard Work and Dedication to Financing Curriculum for High School Students.  In addition she has been a guest speaker for (WISE) Working In Support of Education, an organization that provides Financing Curriculum for High Schools and programs for Teachers to receive CE credits.  Annette was the 2008/2009 President of the Bay Ridge Business Professional Women's Club of Brooklyn, Inc.  She also served as Chair of The 2008 SUN-B, Senior Umbrella Network of  Brooklyn, HOPE, Honoring Our Phenomenal Elders, Awards held at Brooklyn Borough Hall.  She is  the founder of PESID, People Empowering Senior's Independence and Dignity, and the President of Golden Maturity Inc., an advertising agency with a senior demographic, as well as the Creator of WalletICE TM, In Case of Emergency, It Can Save Your Life.  Currently, Annette is also Past First Vice President for the Coney Island Board of Trade, 2010-2012.  Annette Fisher NMLS 67606, is a highly regarded Certified Senior Advisor, Mortgage Loan Originator in NY and NJ specializing in Reverse Mortgages and Renovation Loans at Fort Funding, Corp.   Annette is passionate about helping Seniors remain in their homes. By educating the public regarding information about using reverse mortgages as a powerful financial tool, they now have another  financial option.   If a reverse mortgage is not right for you we will surely let you know,  as a reverse mortgage is not always the right answer for everyone.
Annette is dually license as a real estate salesperson at BRESRE Realty Inc, Cell: 347-291-7479 and
serves as President Elect for Women's Council of Realtors Brooklyn.
Special Awards:
Annette will be awarded with
The Third Avenue Merchants
Pioneer Award for her Civic
Service to the Bay Ridge Brooklyn
Community in October of 2015.